Jerseys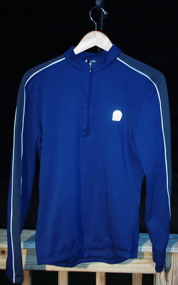 They're flash, they're functional, they're something that's not acceptable anywhere besides on a bike. And the best ones are the ones you earn yourself.
They can remind you of friends and good times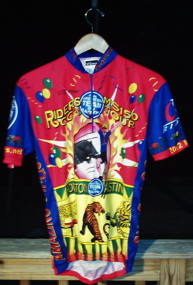 Did I mention functional? Why use a cage when you can use a pocket? Plus, never get lost again!
Plus, you can inflame quality rivalries – Hook 'em Horns, beat Oklahoma!