As in Pictures, Pictures, who's got the pictures?
We do, we do!
This has got to be one of my favorite sights – the bike – lubed, aired, and ready to go in early morning light. Possibly the only prettier sight in this light would be gently spreading rings of rising trout … Oh, or my lovely wife ('cept she likes to sleep late).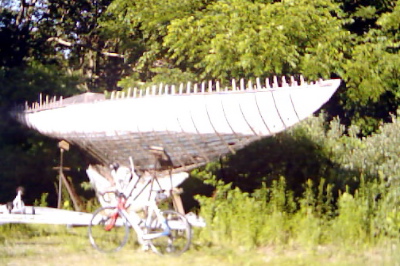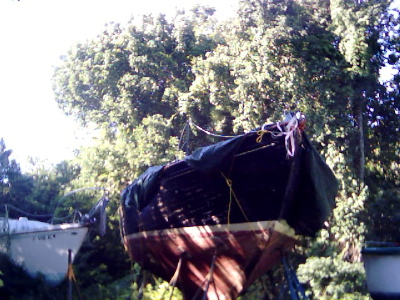 These two were at a boat yard I've been meaning to stop at. There were a couple of modern 'glass sailboats for sale near the side of the road, but when I stopped to check them out (still about a half-decade out from buying a hole in the water, but looking's free), it turned out that there was an entire shipyard operation there. They had these two beautiful old wooden boats and a couple more just sitting out, and a couple in a shop being restored.
Looks like I'm buying powerball again…