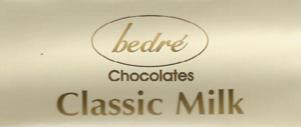 Jon – tiny bits of extremely good dessert are much better than large bits of OK dessert.
And this one's for Chris – grapes after getting home from the Y instead of "monster food" after 9.
And this one's for Jeff, and exhortations to think of my arms as paddles while swimming.
And for Mark and Aaron, and the meta RBF list.
2,000 yards in the pool tonight, give or take. Smoother and stronger, forget about thinking, and concentrate on watching the tiles going past. See the cross, flip push and twist. Nice.
The "paddle" thing worked wonders – instead of 8 four-count cycles to go the length of the pool, I was reaching it in between 6 and 7 cycles. The showers had tons of hot water. Life was good.
1 February was good on the eating front, too – bran muffin and coffee for breakfast; leftover chili (50/50 97% lean ground beef and ground turkey) for lunch with a diet coke; whole wheat spaghetti, turkey meatballs, and spicy red pepper sauce for supper washed down with a glass of skim (I will never bow to marketing and call it "fat free") milk. Grapes for dessert.
The swim was blowing the training plan, BTW – today was supposed to be a 3 mile run. Tomorrow's a 2 miler – I think I may try to stretch it to 5 miles. The last 4 miler felt good. We'll see.